Clubs
At Westleigh Methodist, we understand the importance of extra-curricular clubs and events as part of our children's education. We aim to offer further enrichment opportunities for all children in a range of skills whilst also promoting a healthy lifestyle: both physically and mentally.
This ensures that all of our children are able to do all things possible.
All after school clubs will begin straight after school at 3:30pm and will run until 4.15pm. Please collect your child from the school playground at their usual door at 4.15pm.
All before school clubs start at 8.20am, please bring your child to the door at the top of the slope where breakfast club go in.
Extra-curricular clubs on offer during Autumn 1 are: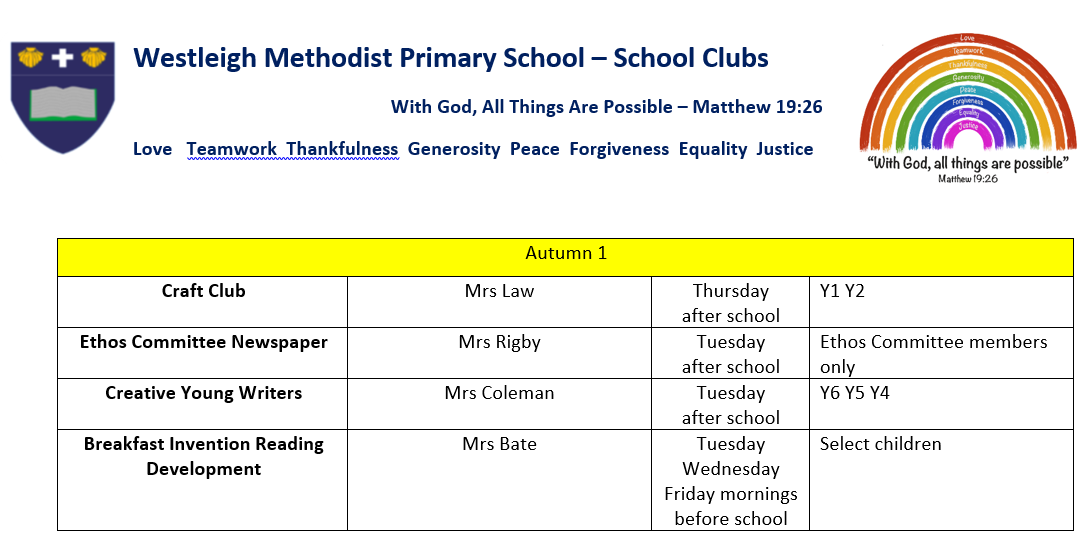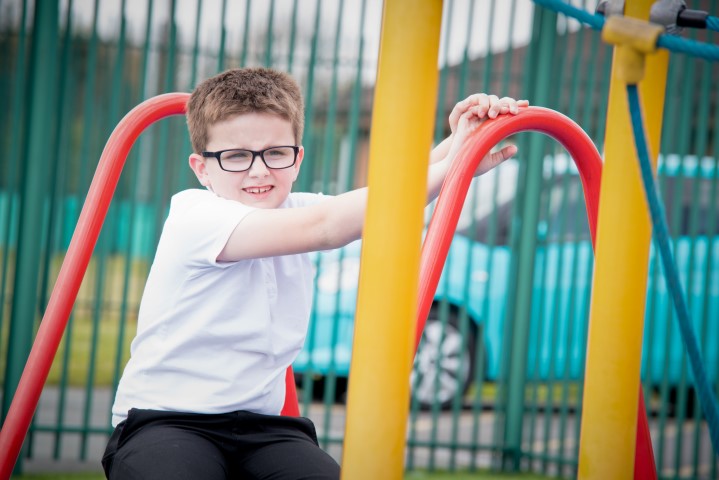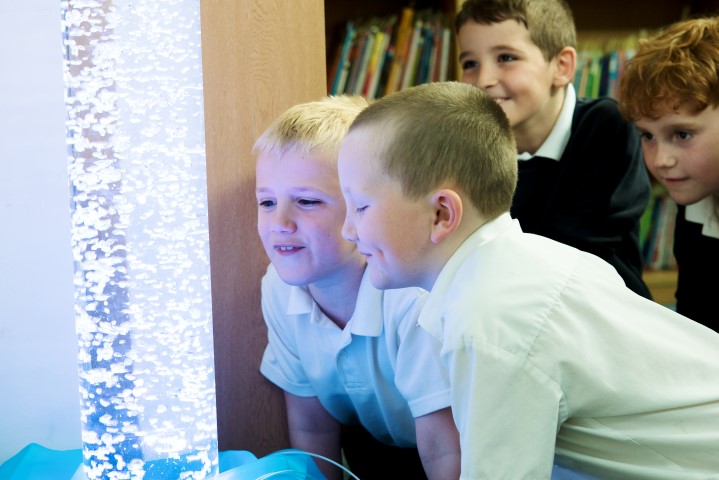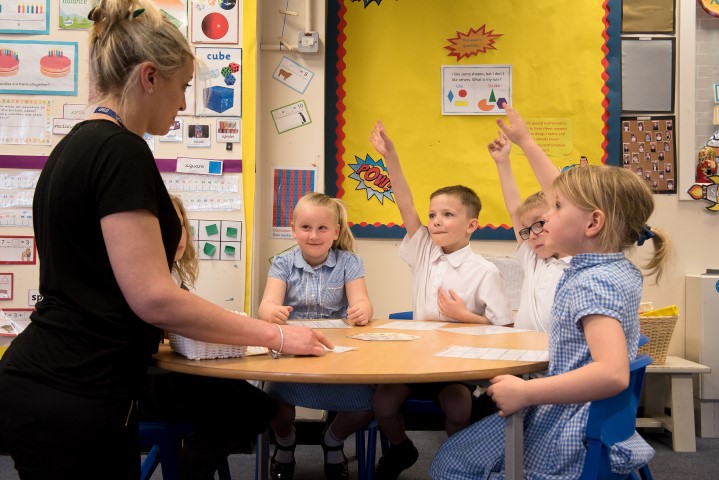 As well as a variety of after school clubs, school also offers a wide range of School-Led Tutoring clubs that also run after school or during the school day. These cover a wide range of subjects including, phonics, reading, maths, times tables, writing and SPAG.