Physical Education
At Westleigh Methodist, we value the positive implications that exercise can have on a person's healthy lifestyle and mental health and wellbeing. Therefore, we endeavour to promote active living throughout our school life.
Each week, our nursery children participate in an hour's PE lesson with a sports specialist from Wigan Athletic. They focus on developing their basic gross motor skills and promoting key sporting values such as teamwork and resilience. Our Reception children enjoy an hour's PE lesson with their class teacher, focusing on key physical skills outlined in the Early Years framework. From Year 1 to Year 6, all children engage in two weekly PE lessons – one led by Mr Raines, from Elite Coaching, and the other led by their class teacher. Through our progressive curriculum, Mr Raines and class teachers work cooperatively to help our children learn, develop and master skills and techniques linked to different sports. Our Spirit of the Games values – Determination, Honesty, Respect, Self-Belief, Passion and Teamwork - underpin all of our PE lessons and children are rewarded for showing these through 'Sport's Personality of the Week' award. Through these values, every child can be successful in PE.

School Games Mark and Leigh, Lowton and Golborne (LLG)
Westleigh Methodist is proud to have received a Gold School Games Mark for the past 3 years. We believe that this truly reflects our school's dedication to the promotion of active living and school sport.
Through Wigan School Games and the LLG consortium, our children are given invaluable opportunities to participate in competitive sport against local schools.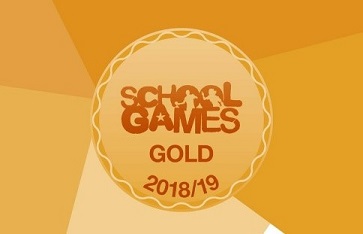 These competitions are split into three categories: elite (for children who attend clubs outside of school); beginner (for B and C teams to compete) and inclusive (for children with SEND / SMSC needs to compete). We are proud to enter competitions at all levels, giving each child an opportunity to experience the thrills that PE can bring.
Intra school competitions are held every half term by Mr Raines. This provides the children an opportunity to compete against other children in their class or other year groups. Our School Games Day is the highlight of our year, held every summer and attended by many of our parents.
Please explore our 'Our Sporting Highlights' page to see our latest performances and sport related activities.
Swimming
Our Year 3 children participate in a block of swimming lessons at Howe Bridge Sports centre. They children are taught key swimming and water safety skills and assessed throughout by their instructors. Any children, who need further lessons after this block has finished, will continue to attend. This may include children from Year 4 to Year 6. This is because we value swimming and water safety as life skills and we aim for all of our children to be competent in their by the time they leave Year 6.
Westleigh's Play Leaders
We value the importance of physical activity throughout the school day. We recognise that this can boost a person's mood and energise their brain! Therefore, our dedicated Play Leaders, from Year 5 and Year 6, encourage children to participate in physical opportunities at lunch times. Our Play Leaders have been trained, by Freddy Fit, to deliver fun and active games. Staff also deliver lunch time clubs such as hockey, football and basketball.
Please see our PE Curriculum Overview and Progression of Skills and Knowledge below: