History and Geography
At Westleigh Methodist Primary School our history and geography curriculum has been designed to ensure that all of our children have the knowledge and skills that are progressive and transferrable throughout their time at Westleigh and beyond. In geography we aim to equip pupils with knowledge about diverse places, people, resources and natural and human environments, together with a deep understanding of the Earth's key physical and human processes. In history we aim to embed the knowledge and understanding of Britain's past and that of the wider world. By doing this, students will develop a well-rounded knowledge of the past and its events, with the intention to improve every student's cultural capital, understanding of the world around them and their own heritage. We take a thematic approach with our teaching of history and geography and are able to make cross-curricular links with other subjects, such as English, science and art.
Please click here to see our History and Geography Curriculum Plan:
History and Geography Curriculum Plan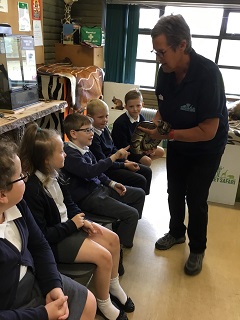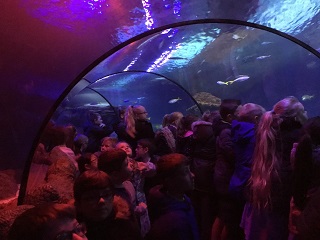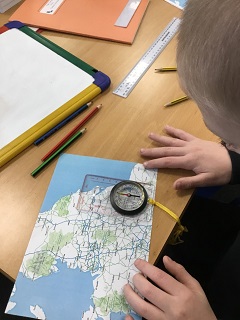 Our Nursery and Reception pupils develop their sense of place and time through the 'Understanding the World' strand of the EYFS. Their natural curiosity of the world around them is developed through exploration of the school grounds and of people, places and communities in the local area and the wider world. Pupils begin to develop a sense of chronology including using time-related vocabulary and they discuss past and present events in their own lives and the lives of their family members.
In Key Stages 1 and 2 we use the Chris Quigley 'Essentials' Milestones as a framework for planning and delivering our History and Geography curriculum. Our curriculum is based around Quigley's milestone skills which are taken from the National Curriculum. These skills are taught through creative themes and are re-visited and built upon each year. This enables pupils to master these specific historical and geographical skills and to gain an in-depth understanding and knowledge.
The key milestone skills are:
History
To investigate and interpret the past
To build an overview of world history
To understand chronology
To communicate historically
Geography
To investigate places
To investigate patterns
To communicate geographically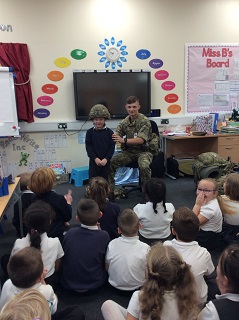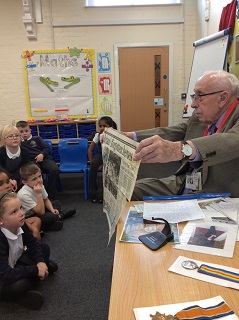 Pupils' learning within lessons is enlivened through the use of a range of artefacts, books, videos, photographs, timelines, OS maps, atlases, globes, compasses and digital mapping resources to enable pupils to investigate inquiries. Our pupils have access to knowledge organisers identifying key vocabulary. Our teachers carefully plan lessons which immerse pupils in rich vocabulary pertinent to the topic or concept they are learning. This ensures that pupils are able to communicate historically and geographically with confidence. Pupils also participate in engaging activities such as orienteering games, first-hand observations of the weather and seasonal patterns and fieldwork in the school grounds and local area.
Pupils' learning is further enriched through educational workshops and visits to local places of interest and educational establishments further afield. In our recent Ofsted report, it was stated that 'teachers bring the curriculum to life through providing first-hand experiences' and that our pupils 'enjoy their many educational trips'. Examples of some recent experiences include:
Taking part in an Old and New Toys workshop at Blackburn Museum. Pupils were able to handle and explore genuine Victorian toys.
A visit to Grosvenor Museum in Chester for an authentic Roman experience. Pupils marched through the streets in formation with a Roman soldier and even got to practice shield formations in the amphitheatre.
A visit to our local art gallery in Leigh, The Turnpike to view an exhibition of WWI photography.
A visit to the Sea Life centre where pupils learnt about oceans and climates around the world including how oceans are being conserved and the issue of climate change.
A visit to Knowsley Safari Park where pupils learnt about the Amazon Rainforest and how we can help to conserve rainforests.
Pupils took part in historical workshops experiencing what life was like for hunter-gatherers in the Stone Age and on the home front in WWII.
We were very privileged to welcome a WWII veteran to our school who spoke to our pupils about his experiences in the war. We were also visited by a modern solider who spoke about his role as a Kingsman.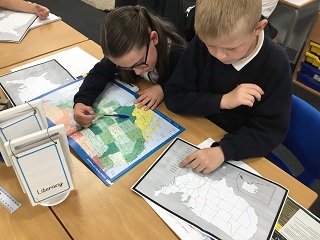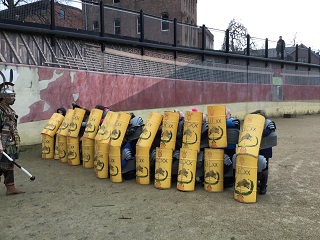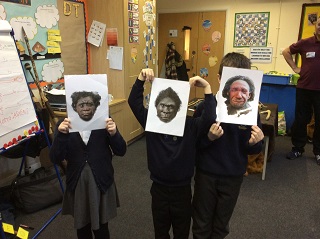 Our Year 5 pupils recently competed in the History Inter schools competition and we are very proud to say that they came in first place. They had to solve various problems including famous people from the past, create a timeline of undated events using their own knowledge of the different time periods and look at a range of artefacts. Well done Year 5 - you are incredible!