Religious Education
At Westleigh Methodist Primary School, we follow the 2017 Wigan Agreed Syllabus for Religious Education. In conjunction with this, the Methodist Church Guidance of the teaching of Christianity is used in Years 2, 4 and 6. These planned units of work relate to: Belonging Together; Warm Hearts and Commitment to Christianity.
Visits to places of worship and museums are encouraged as a way of bringing RE to life and deepen children's understanding of faith. Visitors of other faiths, cultures and backgrounds are regularly invited into school to contribute to the ethos and vision of our school – Aspire, Believe, Achieve.
As well as our Religious Education curriculum, we also understand the importance of Acts of Worship which take place each day at Westleigh. This is a special and important part of our life here. This act of worship enhances our faith and Methodist foundations alongside the strong links we have with our local Churches.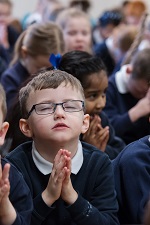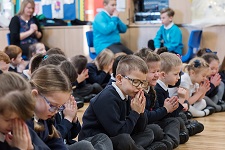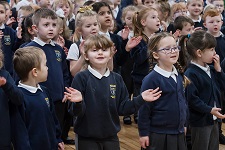 Please find our Religious Education Curriculum Overview and Progression of Skills and Knowledge below: